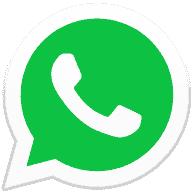 Whatsapp announced a new feature similar to Snapchat and Instagram Stories, where users can upload a photo or video and have it disappear after 24 hours.
This appears to be the latest attempt by Facebook, who owns Instagram and Whatsapp, to steal features and market share from Snapchat.
The main difference between this feature and Snapchat/Instagram Stories is that this is meant to replace basic status updates. Instead of posting a status message like "On Vacation", you can share photos and videos in a montage format for up to 24 hours before they disappear.
The video below demonstrates how to use this feature.
HOW BUSINESSES ARE USING WHATSAPP
Internal team chats similar to Slack or AIM
Communicating with customers
Send images, audio files and video clips of your products to users
Taking orders via chat
Video and audio consultations
International communication